Trax is a website for the uploading, sharing and analysing of activity files. Using Trax, you can upload and view your activites as well as viewing and liking activities by other uses.
The site has a number of unique features:
Upload Files
Once you have created an account you can upload activity files from your activity tracker. Currently TRAX supports files in gpx file format.
Try it for yourself with the following sample file.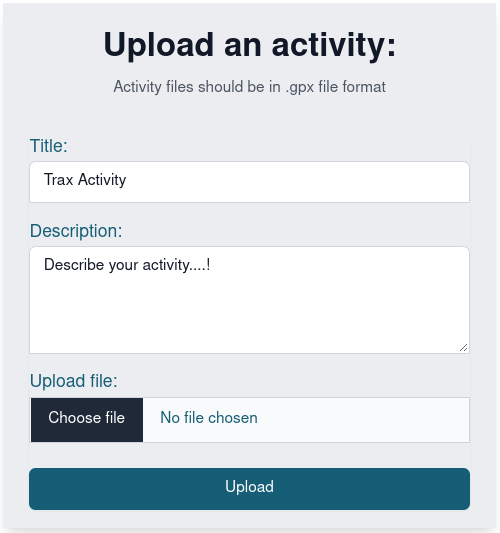 Activity Details View
After uploading a file, click on the Activiy Title in your feed to view additional details.
Metrics such as distance, average heart rate and the minimum and maximum elevation are automatically calculated.
The activity title and description can be modified using the edit button.
Alternatively the activity can be removed completely by clicking on delete.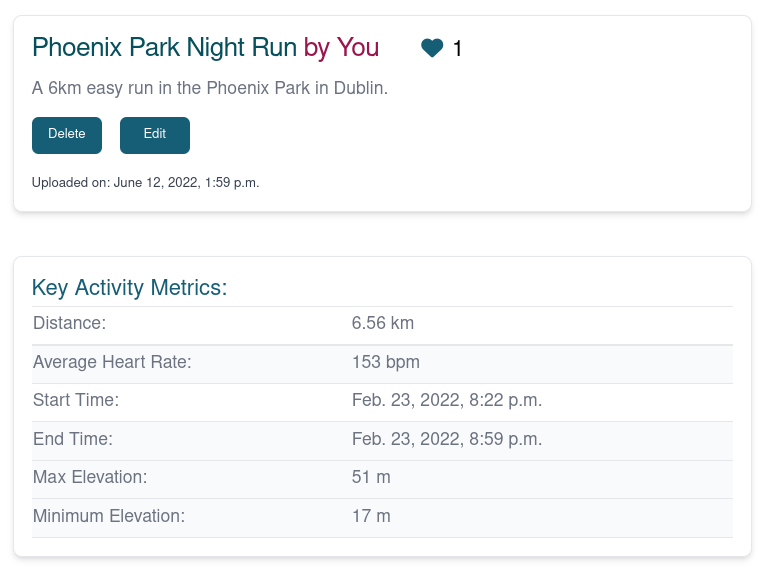 Map Plot
In addition to calculating key metrics, TRAX will automatically plot your activity track using OpenStreetMap.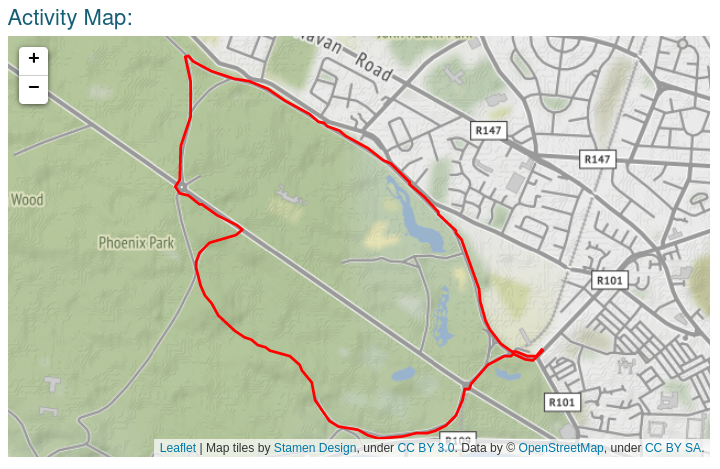 Heart Rate Analysis
If the activity file contains heart rate data, the heart rate plot will provide a visualisation of the heart rate during the activity
This is great for activities such as intervals - try it with the following gpx file!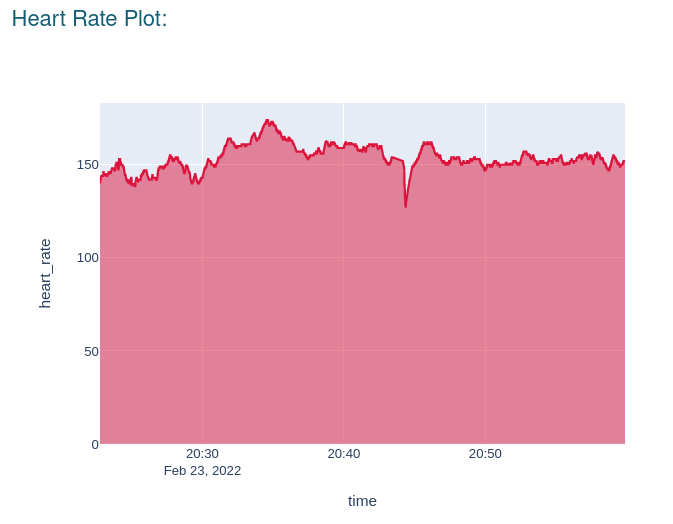 Elevation Analysis
Finally the elevation plot will provide a visualisation of the elevation over the duration of the activity.
This provides additional insight for activities with significant changes in elevation - try it with this file.